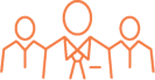 Building A Legacy
Angelo Del Russo founded the company in 1975 as a small family business. Over the past 40 years, the business has evolved to become a truly comprehensive construction company that offers a spectrum of services across various sectors and project phases.
The key to our success is our philosophy which is the foundation of everything we do and how we do it.
Leadership
Del-Sano's essence is exemplified by our leadership team. Their extensive experience and robust commitment guides the company in delivering successful projects.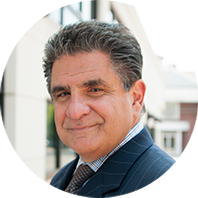 Angelo Del Russo
CEO & Founder
Angelo Del Russo, founder of the firm, oversees the day-to-day operations of the organization. For over 40 years, Angelo's leadership has been the beacon for the way our team conducts itself. Angelo's knack for detail and his continuous pursuit for excellence has always been an inspiration for our team. Clients continue to return to Del-Sano because of the high level of service and integrity that Angelo provides as an engaged owner. He continues to guide the estimation, pre-construction and project management teams to ensure that we continue to deliver successful projects.
Angelo began his construction career as a journeyman carpenter after receiving his Bachelor of Science Degree in Civil Engineering Technology from New Jersey Institute of Technology (NJIT). He later worked his way up the ladder as a Project Superintendent then to a Project Manager position, before founding Del-Sano Contracting Corp in 1975.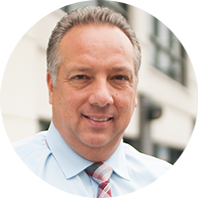 Bob Montesano
President
Robert (Bob) Montesano joined Del-Sano in 1980. Over the years, Bob has worked in various positions across a spectrum of projects and has transitioned into a leadership role in our company. He provides an overall direction and management for our operations. Using his extensive experience, Bob manages our daily operations and field supervision activities with finesse, bringing harmony to the workplace.
Bob began his career as a carpenter and continued his journey to success by receiving continuing education in the areas of project management and construction law. His innate ability to improve our processes and develop more efficient and effective methods has been a great asset to our company. Bob is also highly tech. savvy and leads the adoption of new technologies within our company.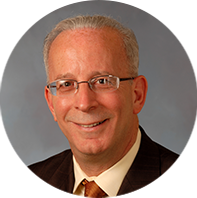 Anthony Ammiano
CFO & Treasurer
Anthony has been the head of our financial department since 1985. Over the years, he has successfully developed and nurtured our robust financial structure through strategic financial planning, analysis and decision making. Anthony oversees our accounting functions, financial planning, and banking relations.
Anthony graduated from the University of Albuquerque, where he was awarded the Good Samaritan Award from the City of Albuquerque. Anthony provides guidance and support for Del-Sano's corporate initiatives where he continues to exceed expectations. He is an extremely active member of the community, currently contributing in his role as the Mayor of Freehold Township.
Our Philosophy
Our philosophy is built upon six core principles.
Integrity
We conduct all business with the highest ethical and moral standards. Our actions are always guided by an effort to do the right thing and our dealings with customers, colleagues, suppliers and others are always conducted with honesty and fairness.
Teamwork
We recognize that people are our greatest asset. At Del-Sano, we have a family like work environment where everyone realizes the importance of team work and supports each other in reaching their potential as an individual. The same team spirit is extended to our subcontractors and clients, and we always work together as a team.
Relationships
Relationships are the cornerstone of our business. We value relationships and always strive to earn the trust of the people that we work with. We strive to understand our customers' need and help our customers turn their visions into reality.
Safety
We are relentless in keeping people safe from harm, and constantly work to improve the safety practices to provide a healthy work environment.
Continuous Improvement
We constantly pursue improvement in everything we do – in our techniques, processes and our quality. We are never complacent, and we improve continually.
Innovation
We recognize that developing a company for the future requires creative thinking and innovation. At Del-Sano, we strive to develop and embrace new technologies and processes. We encourage our employees to share their ideas with one another and reimagine what is possible.